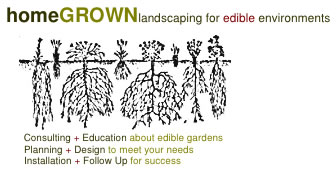 Susie Osler
613.268.2024. sohomegrown@gmail.com
homeGROWN is a new edible landscaping service whose 'reason for being' is to help people take the steps they need to begin to grow food for themselves and their families, using whatever space they have access to – be it balcony, front or backyard, or community allotment. I work with clients to address their needs and accommodate their budget.
homeGROWN offers a wide range of services including:
basic consultation about creating an edible garden from scratch, or by converting part of an existing garden to edibles
short and long-term garden development using organic methods
organization or provision of your garden installation and construction needs
on-going support in creating, maintaining, or harvesting your garden
personalized workshops on preserving your harvest
personalized garden art workshops
---
Sébastien is the designer of the Lanark Local Flavour website.
Sébastien designs websites that are interactive and that you can update yourself. His philosophy is to empower you by training you to modify your site without having to contact him and pay regular fees. However, if you prefer to have him update your site, he will gladly do it too! Sébastien offers a wide range of website packages, from a simple, generic, economical and expandable website solution to a website designed just for you with a look and features customised to fit your needs.
Don't hesitate to call Sébastien for any inquiry. He will be happy to meet with you (without charging) and see if what you have in mind could fit with what he has to offer.
Sébastien Bacharach | http://sebastienbacharach.com
phone: (613) 267-1926 | email: sebastien@sebastienbacharach.com
---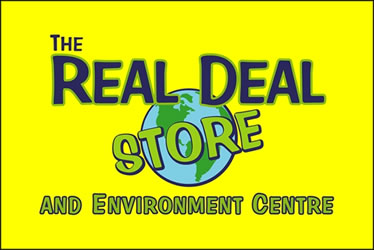 REAL Deal Reuse Rental Service
For your next meeting, workshop, training session, wedding, show or party, ditch the disposables and use reuseables.
Mugs -- Bowls -- Sandwich plates -- Wine/champagne flutes -- Flower vases -- Votive and candle centrepieces -- Decorations
We supply them clean, you rinse and return.

Ask about other items.

$0.18/piece, min. $10

Call Sue at 613-267-2257 to arrange

The REAL Deal Reuse Store

85 William St. W, Smiths Falls

(opposite the Railway Museum)

Th. Fri. Sat. 10-4
Working together to keep good reusable items out of landfill