The Lanark County Slow Food Convivium took root three years ago as a local chapter of the International Slow Food Movement.

Slow Food was founded in Italy in 1989. It began as a protest against the influences of the fast food industry on local economies and food culture and links pleasure and food with awareness and responsibility.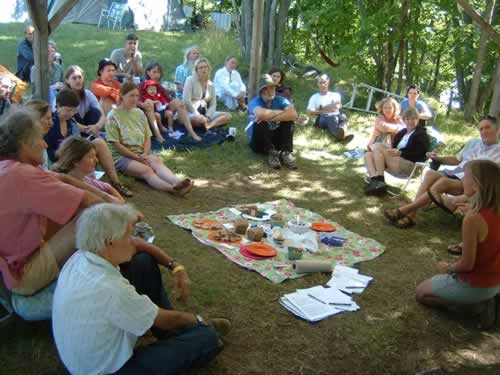 Lanark County Slow Food is committed to:

Revitalizing and celebrating local food production, preparation, and traditions
Organizing lively and informative food-based community events
Promoting heritage breeds and seeds
Consumer education and political advocacy
Our Convivium organizes food events ranging from harvest celebration potlucks to local wine and cheese tastings. To get involved or to find out more about Lanark County Slow Food, call Janet Duncan, Convivium Leader at 613-256-2933.